Ok Everyone, here is the first of many recipes. We will be posting recipes from now until Christmas Eve. We wanted to be a part of this festive season, so here you go. We hope you enjoy it and maybe it will bring you smiles. Don't be afraid to share...but for some of these, it is ok that you are afraid to make them. 
Christmas Soup( why waste time cooking separate dishes when you can put it all in one pot): Brought to you by Jeremy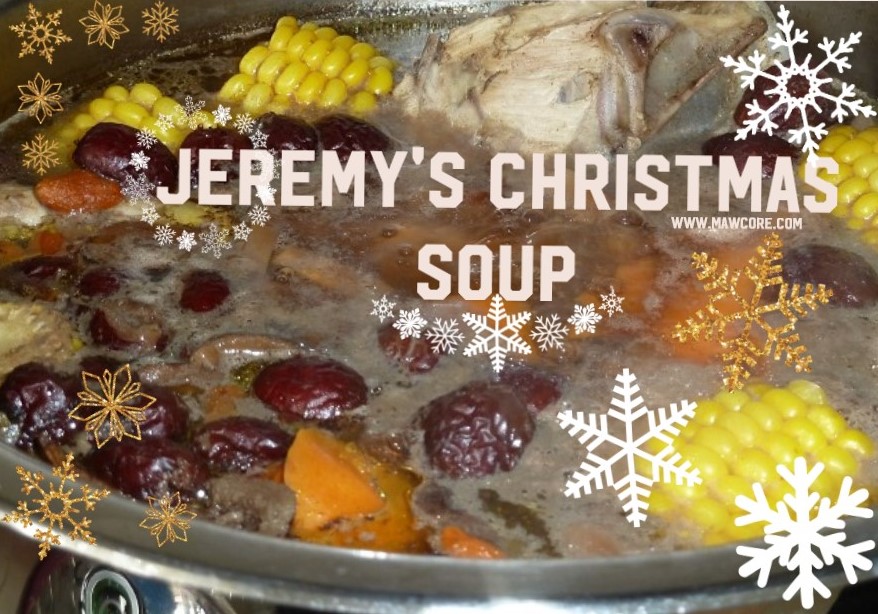 1- gallon of beef broth  
2- Cans of spam smashed and blended  
7- diced sweet potatoes 
2- boxes of stuffing 
3- bags of cranberries 
5- cans of green beans 
3- cans of sweet corn 
Mix it all into  a pot and bring to a boil. Add in some garlic powder and cayenne pepper. 
And to finish it off, add some marshmallows on top.